Window Tinting
How to
Having the right information and the right tools makes all the difference in the world when it comes to tinting your own car or home. Window tinting is basically a 3 step process: Cleaning the windows, applying the film and then squeegee out the air and water. See pictures below
If you want to do-it-yourself go to DoItYourselfTint.com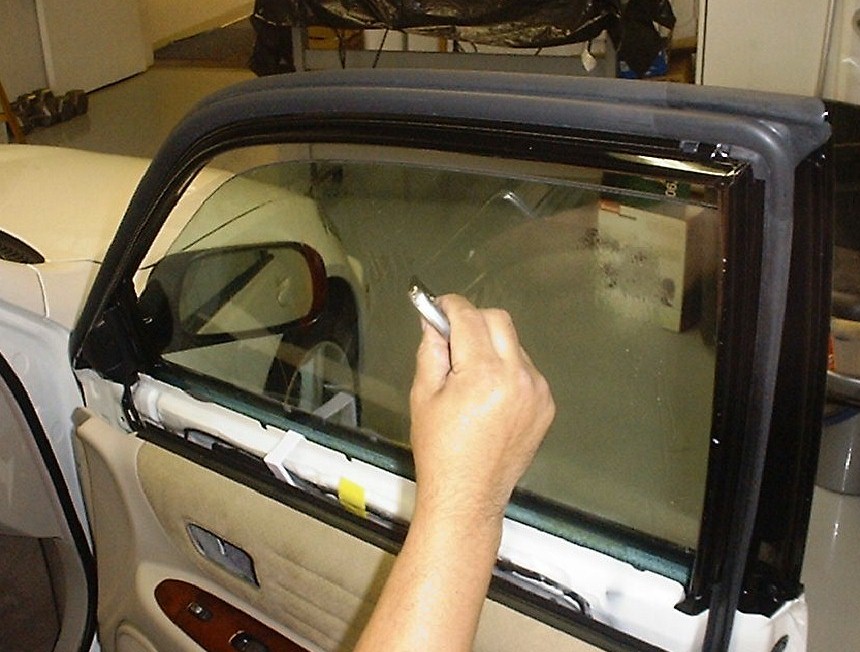 Clean Window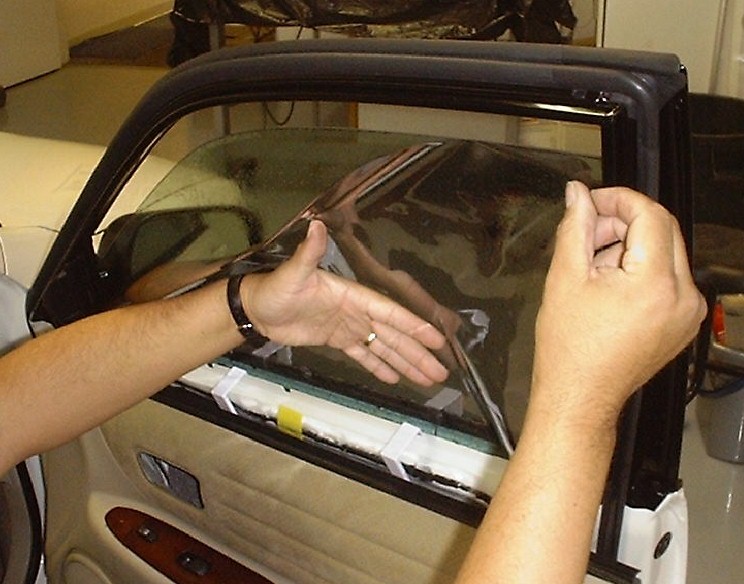 Apply Film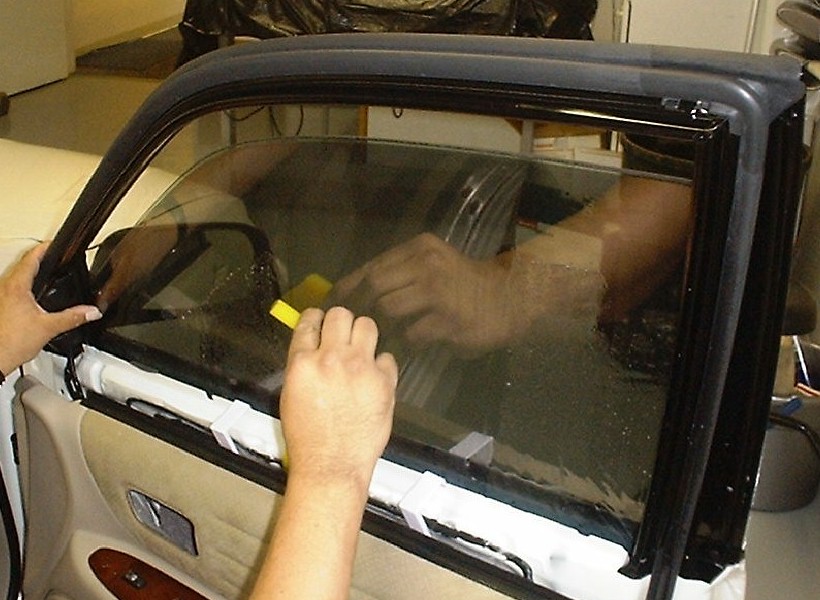 Squeegee on
Window tinting does take skill however, if you have the desire, patience and a do-it-yourself mentality then all you need is some instruction. DoItYourselfTint can give you the instruction and tools required to tint your own car or home.
How we help
Your kit will come with tint patterns already precut to fit your windows. This is the hardest and most time consuming part for most beginners and we do it for you!
Next, included in your kit is an instructional VHS tape. This tape was produced at our window tinting shop by professional tinters and made for you the beginner. This is not one of those professional made tapes that only outlines the tinting process, this is a detailed tape that takes you by the hand step by step. Our tape won't get any points on style but, it's packed with the information you need to tint your own car.
Finally, we give you the tools you need to tint your car, even the secret slip solution the professional shops use for best applications and the same exact professional auto squeegee as seen in these pictures.
You can Do-it-yourself